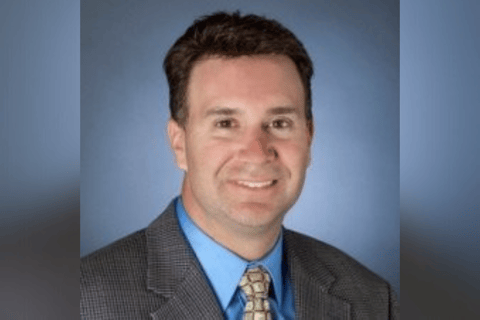 The role of a corporate risk manager is less transactional, and far more about being able to look at the entire aggregation of risks and being able to make timely decisions.
That's according to Mitch Aucoin (pictured), vice president, insurance, at Marriott International.
"In the old days, risk managers just purchased insurance and didn't have to worry about the other financial aspects of the organization," Aucoin told Insurance Business. "In the past 10 to 15 years, with the advent of enterprise risk management, organizational leaders now need to understand both operational and financial risk.
"More importantly, the risk manager needs a seat at the table with financial leadership to give timely consults to executive leadership so that they can make important decisions impacting the organization."
Humble beginnings in insurance
As vice president of insurance, Aucoin is responsible for managing Marriott's global insurance programs, including strategy, negotiation, and procurement. Since joining Marriott in 2001, he has coordinated and managed insurance programs for complex global projects.
It's a long way from his start as a personal lines underwriter. With Hanover Insurance, Aucoin wrote homeowner and automobile coverages in Louisiana, which proved to be a difficult territory in the years following Hurricane Andrew. But he credits this training, as well as being mentored by both insurance and oil and gas industry leaders, with giving him a strong foundation for risk management.
"It was working as an underwriter that I was able to understand the mechanics of the insurance industry," said Aucoin. "I've been with Marriott for 22 years now in progressive roles, and it was that background in personal lines underwriting that gave me the stepping-stone to a career in risk management."
Today, Aucoin relishes the opportunity to learn the distinct risks and cultures of different countries, which is what makes his job exciting and rewarding. Marriott International's worldwide system consists of nearly 8,300 properties – 1.5 million rooms – in 138 countries and territories, including 500 luxury hotels and resorts.
In 2022, the hospitality giant said it added 394 properties and saw a 21% year-on-year increase in deal signings. The accelerating pace of Marriott International's development comes amid the global travel industry's recovery from the pandemic, the company said in a release.
"Every day is a new adventure and a new challenge," he said. "Our team is challenged every day to find new solutions, whether it's finding insurance or managing risks in different countries – because each one is unique and so are their risks."
'Risk management first, insurance second'
Risk managers have had more visibility in the corporate landscape than in years' past, particularly after events such as 9/11, Hurricane Katrina, and the COVID-19 pandemic, according to Aucoin.
"The scope of risk has changed in many organizations, regardless of the industry, and risk managers have had to pivot and change with that," he said.
"It means that I and my team need to be more astute and attuned to a changing risk profile. The risks that were important maybe 12 or 15 years ago are not the same risks that we're dealing with now."
For instance, reputational risks resulting from active shooter incidents or cyberattacks have become more prominent in the commercial real estate space in recent years. In the wake of COVID-19, many companies are adopting different revenue-generating activities that introduce new types of exposures. Finally, climate change and the rise of extreme weather events are adversely impacting property insurance and making capacity more scarce.
The inability to get certain types of insurance makes risk managers' job much more challenging. To help buttress his organization, Aucoin's approach is to address exposures through contractual risk management first, and insurance second.
"With insurance capacity becoming more scarce and costs increasing, risk managers make trade off decisions, and in some cases, companies need to take higher retentions in property and cyber insurance," he said.
"The first line of defense in my organization is contractual risk management, because I may not be able to get insurance in a certain country. Insurance, therefore, becomes the tool to transfer risk when it's available. When I do need to have insurance, the question is, am I going to have to take higher retentions or pare down on coverage limits? Is the coverage available? Those are the secondary risks that I have to worry about as a risk manager that I may not have had to be concerned with two or three years ago."
Asked about the most significant challenge that risk managers face, Aucoin pointed to the pace at which businesses and their exposures were changing.
"Analyzing an issue with minimal information and providing timely consults to leadership is challenging when a company is moving at a very fast pace," he said. "Risk managers need to understand the company's risk appetite and be willing to consult to leadership with the best information available.
"What I've always said is that a successful risk manager must not only have good analytical and communication skills, but also be willing to take risks. If we're not willing to make a decision and give timely consult based on how we've analyzed the exposure, then we're not adding value to the organization."
Do you have any thoughts about this story? Leave them in the comments below.
#good #risk #manager #risks #Marriott #insurance