The Biden Administration thinks Apple and Google "act as gatekeepers" over their respective mobile ecosystems. A report from the Department of Commerce's National Telecommunications and Information Administration (NTIA) published yesterday states that the current mobile app store model is "harmful to consumers and developers." The NTIA wants changes, including for Apple to open up its app store and for both companies to reduce the "hurdles" developers have to scale to compete for app store window space.
The NTIA says it's a problem that consumers cannot easily use apps from outside the respective app stores on both the Android and iOS platforms and that "they should be able to choose their own apps as defaults, use alternative mobile app stores and delete or hide pre-installed apps."
Now, Android allows for most of these use cases: you can choose a default mobile browser and launcher on any Android device from any manufacturer with Play Store access. You can also download other app stores—like F-Droid, the open source repository—and sideload apps from them as you like, though the latest versions of Android have gotten much more stringent on the types of apps that can be installed since introducing app bundling. Some Android interfaces, like Samsung's OneUI, also allow you to disable apps and remove preloaded ones if they're not in use.
Apple's iPhone doesn't allow for that kind of editing, though iOS 14 introduced an "app drawer" that lives off the main home screens of the device. That's where pre-installed apps that you don't use go to hide from the main page, so you don't have to deal with accidentally tapping on them. The NTIA wants to allow consumers to scrub apps entirely from the interface. "App store operators should not be able to 'self-preference' their apps in an anticompetitive manner," says the report.
It isn't easy to download apps from outside of the App Store on iOS. While you can technically jailbreak Apple's mobile operating system and download apps from a source like Cydia, it effectively voids the warranty. If something goes awry, you can't get your phone fixed at the Genius Bar. You can, however, change your default mobile browser and use a PC or Mac to unofficially access alternate app stores like AltStore.
G/O Media may get a commission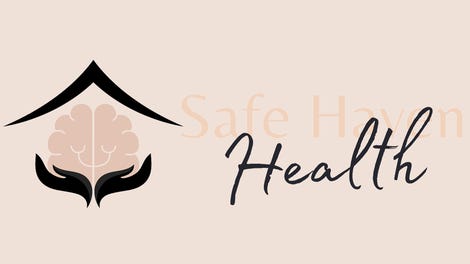 Addiction counseling
Safe Haven Health
Accessible for all
Safe Haven prioritizes your needs with flexible and individuated substance abuse treatment, specifically opioid & alcohol addiction.
The NTIA also wants both companies to address "limits on in-app purchasing options." This has an air of Epic v. Google, as that was a landmark case for why Google (and Apple) should allow games like Fortnite to use their payment system instead of going through the app stores. Google and Apple require that any purchase made through its stores provide a cut of the transaction, which is why there's been so much pushback from third parties.
The Biden administration asked the NTIA in 2021 to study the mobile app market to reach these conclusions. We reported at the time that this was a mass initiative to look into the business practices of the five most powerful tech companies and telecoms and pharmaceutical giants.
Apple and Google have spoken out against the report since it was published. "We disagree with how this report characterizes Android, which enables more choice and competition than any other mobile operating system," Google spokesperson Julie Tarallo McAlister told Bloomberg. Apple told Ars Technica that "third-party apps are among the most popular on the App Store, contributing to a robust app economy that includes millions of apps and supports hundreds of thousands of US jobs."
#Biden #Administration #Apple #Quit #Gatekeeping #iPhone