Driving an electric vehicle (EV) is a great step towards reducing your carbon footprint. But it's not a hassle-free experience. Longer journeys can become a problem if you don't have access to chargers along the way. Google Maps already has features that cater to EV drivers, like showing compatible charging stations on your route and offering eco-friendly trips that match your engine type.
In the near future, Google Maps might get a feature that EV owners will appreciate even more. The app will let you add EV charger stops along the way to ensure you reach your destination. Google Maps will also include smart features to warn you that your EV's range isn't long enough to reach your destination without stopping to charge.
According to 9to5Google, the latest version of Google Maps for Android contains code that hints at the new features. The blog decompiled Google Maps 11.65 to find the following text prompts that EV owners might soon encounter in Google Maps:
By the time you get there, your battery will be low

Charging stop needed to reach destination

Trip too long to auto-add charging stops. Add stops after you start.

No internet. Can't load charging stops.

There aren't enough compatible charging stations to get to your destination
It's unclear when the features will be available to Google Maps users. But Google might want Google Maps to match the Android Automotive experience.
Android Automotive was available initially on EVs only. And the Google Maps version for Android Automotive lets you plan charger stops ahead of a journey.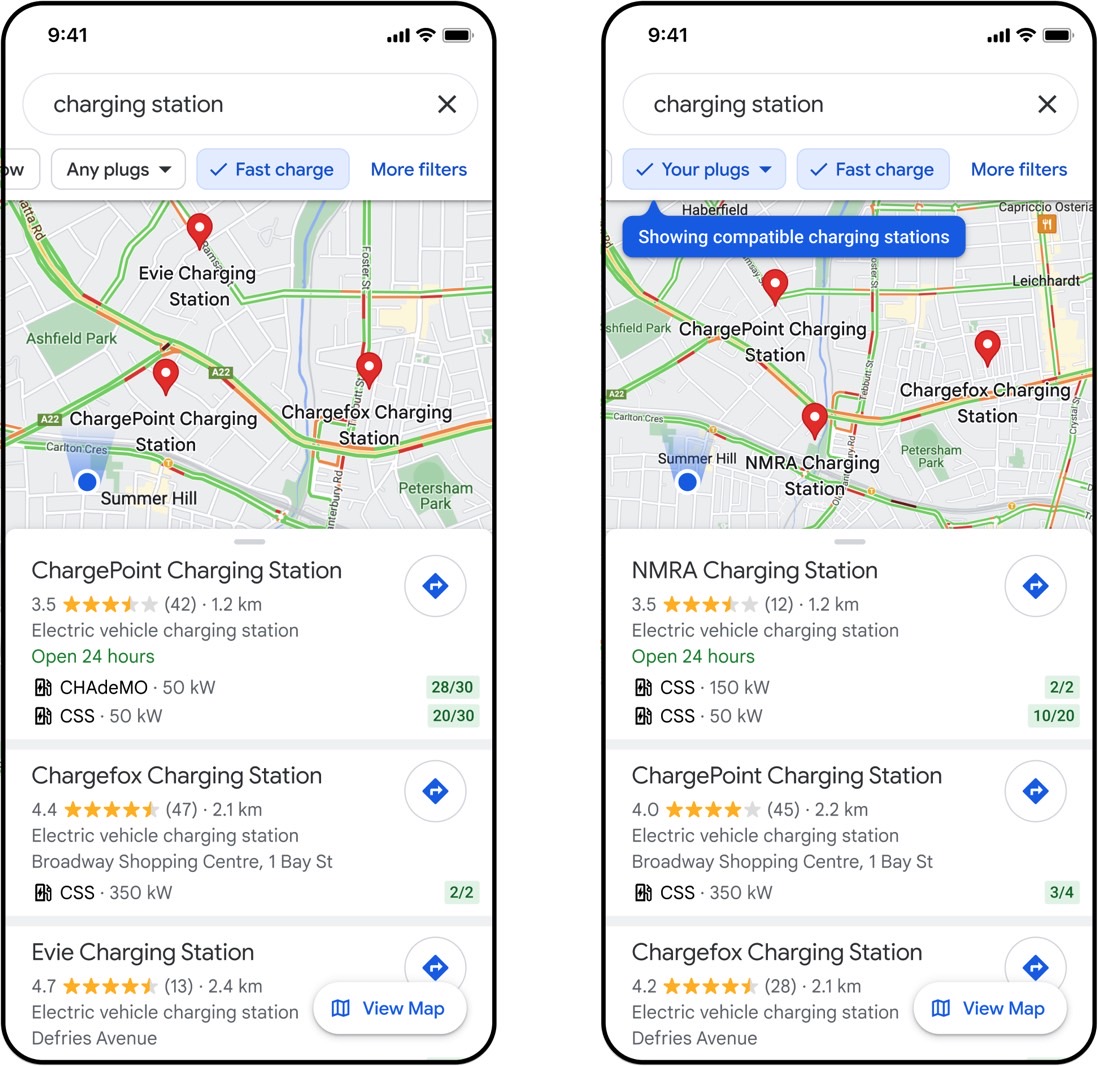 But not all EVs run on Android Automotive. Adding the feature to Google Maps for Android and iPhone would ensure similar support for a wider audience. While 9to5Google discovered the feature inside the Google Maps for Android app, the iPhone version will probably support it, too.
As the blog notes, it's unclear how Google Maps will calculate your estimated battery range relative to your destination.
Telling the app you're driving an electric car and adding the make and model might be one way to provide such estimates, assuming you have a full charge before you leave. The app could then determine the best places to recharge along the way, as it would also know what type of plug your car or SUV needs.
That's speculation, however. What matters here is that Google Maps might soon make trips easier for EV drivers, especially when it comes to longer trips that extend beyond your maximum range. Until then, you'll still have to do your own math and determine when and where to stop for a recharge.

#Google #Maps #plan #charger #stops #route