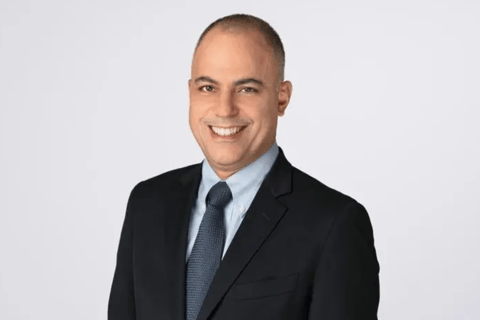 Oliver Wyman, a management consulting business of Marsh McLennan, has appointed Souheil Moukaddem (pictured above) as global head of its cyber risk platform.
Moukaddem will oversee the development and implementation of Oliver Wyman's cyber risk strategy, harnessing the consulting firm's reach across 30 countries and its 6,000 employees.
Prior to joining Oliver Wyman, Moukkadem was executive vice president and managing director of Booz Allen Hamilton's Middle East and North Africa business, which was acquired by Oliver Wyman in 2022. Before that, he established another global strategy consulting firm in the region. He was also previously chief strategy officer at a private equity firm, with projects ranging from the Middle East to Malaysia. Across his career, Moukkadem has overseen the design, building and implementation of large cybersecurity programs.
According to Oliver Wyman, the strengthening of its cyber risk platform responds to fast-evolving client needs and involves collaboration between Oliver Wyman and other members of the Marsh McLennan group – including insurance and risk management consultancy Marsh, economic consultancy NERA, and human capital expert firm Mercer.
"Cyber risk is a dynamic and fast-moving domain, which in turn requires smart, responsive action – Oliver Wyman and the wider Marsh McLennan group has the breadth and depth of expertise to deliver the right solutions for our clients across both the private and public sector," said Michael Zeltkevic, the global head of capabilities at Oliver Wyman. "We are delighted that Souheil will add his 30+ years of experience to helping corral the best of our firm's capabilities to meet our clients' most important challenges and opportunities."
#Oliver #Wyman #appoints #global #cyber #risk