Defense officials claim that a Chinese surveillance balloon has been drifting over the northern part of the United States for the past several days. The balloon is thought to have traveled over a number of different states where sensitive defense installations (read: nuclear silos) are located.
On Thursday, local news outlets in Montana reported that the Pentagon had confirmed that "a high altitude surveillance balloon" is "over the continental United States right now." Pentagon spokesperson, Brig. Gen. Pat Ryder, told multiple outlets that "the U.S. government, to include NORAD, continues to track and monitor it closely. The balloon is currently traveling at an altitude well above commercial air traffic and does not present a military or physical threat to people on the ground."
Ryder also told news media that the government had "acted immediately to protect against the collection of sensitive information," but didn't otherwise explain what action was taken. NBC reports that F-22 Raptors from Nellis Air Force base were sent to investigate the balloon but that officials wouldn't say whether the balloon will be shot out of the sky or not. Other outlets have reported that the Pentagon has recommended not shooting down the balloon.
A video briefly trended on Twitter that purported to show evidence of the surveillance balloon. In the video, a man points his camera phone at what looks like a fuzzy, motionless dot in the sky. "What the heck is that? That's not the sun!" the man exclaims, helpfully.
G/O Media may get a commission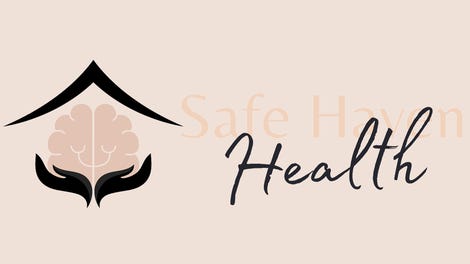 Addiction counseling
Safe Haven Health
Accessible for all
Safe Haven prioritizes your needs with flexible and individuated substance abuse treatment, specifically opioid & alcohol addiction.
A local news outlet in Billings, Montana—where the balloon is said to have been spotted numerous times—published a photo of the mysterious, orb-like object:
Others merely resorted to Goodfellas jokes:
This is definitely a weird one. The incident comes at a time when the U.S. and China are having a bit of a tense moment. In an effort to counter China's influence in the Indo-Pacific, the U.S. recently initiated an agreement with the Philippines that allows for greater cooperation and a bigger deployment of U.S. military personnel in the region. Americans officials have also continually expressed alarm at China's increased activities in the South China Sea. Secretary of State Antony Blinken is also scheduled to head to China in a couple of days on a diplomatic visit.
The U.S. has reportedly "engaged" China about the blimp incident and communicated its displeasure.

#Pentagon #Chinese #Surveillance #Balloon #Hovering #U.S