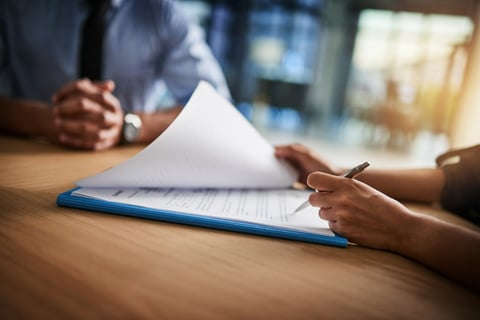 Insurtech company At-Bay has announced that it has become a full-stack insurance carrier, thanks to its acquisition of At-Bay Specialty Insurance Company from XL Insurance America.
Domiciled in Delaware, At-Bay Specialty Insurance Company is an excess and surplus lines P&C insurer licensed in 44 states. As part of the deal, Gregg Davis and Rob Glanville will join the newly acquired business as independent directors.
According to At-Bay, the move to a full-stack carrier will allow it to better serve its policyholders as well as expedite its planned product expansion into additional specialty lines. The move also gives At-Bay "more control over the entire insurance value chain" and strengthens its commitment to the wholesale channel, the company said in a release.
"This milestone will allow us to accelerate the pace of our innovation and better serve our broker partners and customers," said At-Bay co-founder and CEO Rotem Iram. "Becoming an insurance carrier further cements our commitment to build the next generation of insurance, and tackle the critical challenge of cyber and digital risk."
Presently, At-Bay offers cyber, technology E&O, and miscellaneous professional liability insurance through wholesale brokers and digital channels. The company aims to issue policies through its carrier later this year.
Last August, At-Bay partnered with Builders & Tradesmen's Insurance Services to launch a new cyber insurance marketplace. The marketplace is currently accessible in 27 states with more than 1,000 class codes available, including recently added options for $50-$100 million revenue businesses, including retail and food services, hospitals and healthcare, finance, technology, construction and more.
#AtBay #fullstack #insurance #carrier